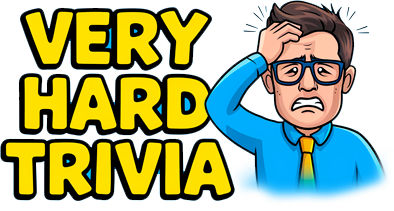 General Mixed Trivia Quiz
Question 1 of 10
Alexander Fleming invented which globally used antibiotic?
Question 2 of 10
What line does Arnold Schwarzenegger famously say as The Terminator?
Question 3 of 10
What snack does Paddington Bear keep stored under his hat?
Question 4 of 10
Vegemite, Tim Tams and Anzac biscuits are associated with which country?
Question 5 of 10
When did Charles de Gaulle live?
Question 6 of 10
What was the name of the puppet fox which first appeared on UK TV in 1968?
Question 7 of 10
What is the main ingredient of a Jewish compote dessert?
Question 8 of 10
The deepest pint in the ocean is given what name?
Question 9 of 10
Which word did we remove from this book title : "The ____ In the Streets" ?
Question 10 of 10
Who stars with Dana Carvey in the 1992 comedy Wayne's World?