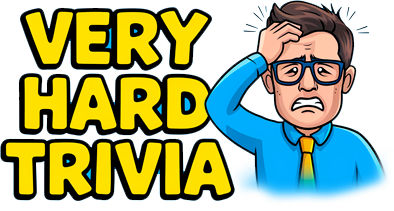 Take this general trivia quiz
Question 1 of 10
Whose real name was Bernie Schwartz?
Question 2 of 10
"The Windy City" is which place's most common nickname?
Question 3 of 10
Bugatti is a car brand from which European country?
Question 4 of 10
Haiku poems originate in which country?
Question 5 of 10
Ayatollah is a name for a leader in which religion?
Question 6 of 10
What does spolium mean in English?
Question 7 of 10
CWL is the international airport code for which city?
Question 8 of 10
Which Italian scientist, better known for his work in the field of astronomy, invented the thermometre in 1592?
Question 9 of 10
Who wrote 'Interpretation of Dreams'?
Question 10 of 10
What business tycoon did Jane Fonda divorce after ten years of marriage?